Yoga Holidays in Sri Lanka

Do you love Yoga? So do we at the THAULLE Resort. Be a guest in our Ayurveda & Yoga Hotel in Sri Lanka . In the peace and seclusion of our house you will experience the spiritual charm of the tropical island.
Little time? Here you get to the summary.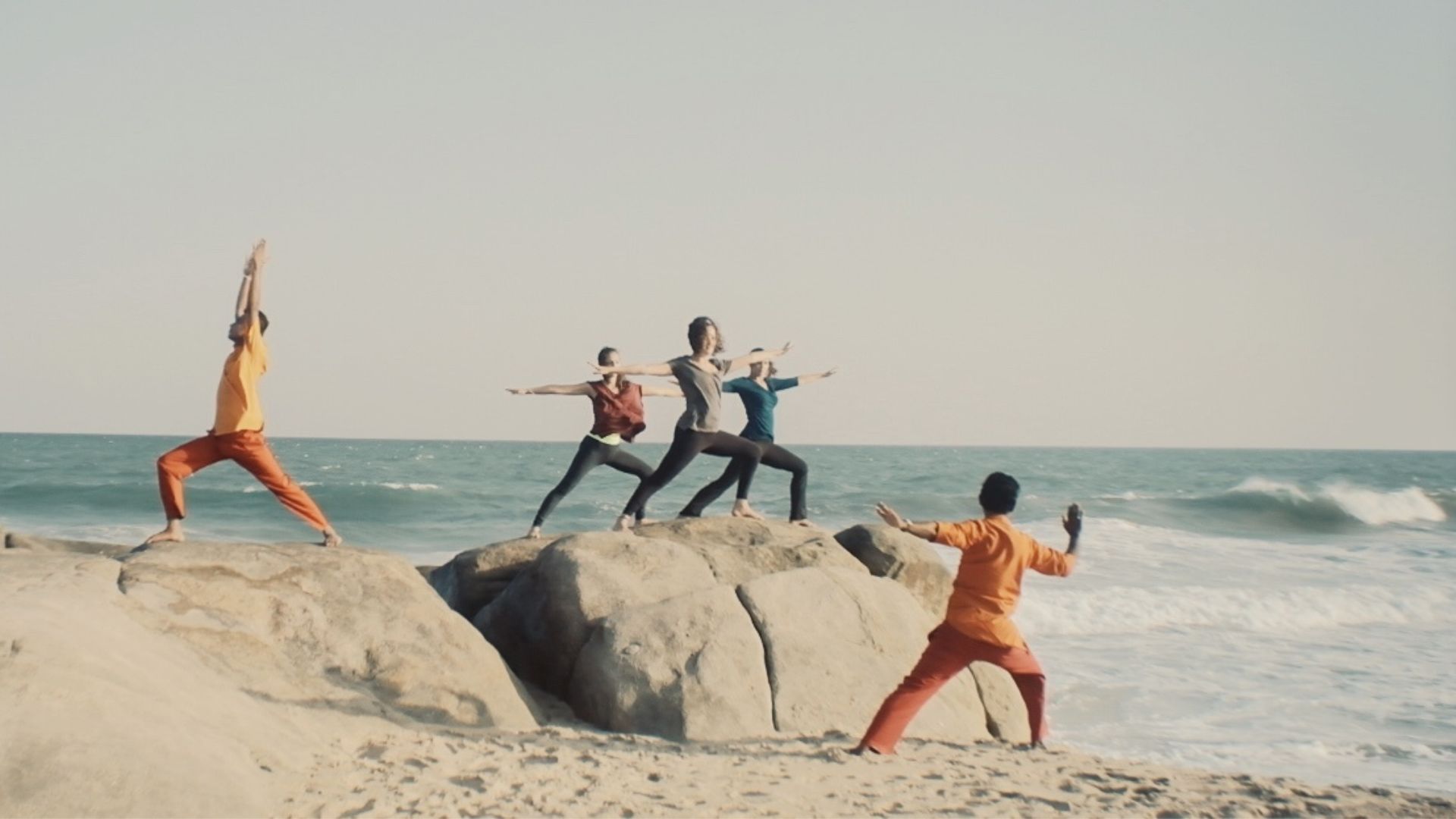 You can experience yoga in a wonderful way at the THAULLE Resort – and in extraordinary places. Practice in our air-conditioned Yoga Hall overlooking Lake Yoda or while enjoying the sea breeze on Sri Lanka's mesmerizing coastline at the Kirinda Beach. We make every yoga session unique enabling you to deepen your meditation practices.
12 days pure yoga package in Sri Lanka's south
And these are your yoga highlights at the THAULLE Resort:
Daily yoga practice (morning and evening for 1.5 hours)
Daily meditations/chanting
introductory event

Full board basis

Ayurvedic cooking class

Excursion to the wild and romantic Kirinda Beach
Excursions to local temples and colorful farmers markets
Pool in the tropical garden, fitness room & leisure program
Optional: Pure Ayurvedic meals
Optional: Daily Ayurveda treatments & massages
Optional: airport transfer and other excursions
We speak German, English and Sinhala.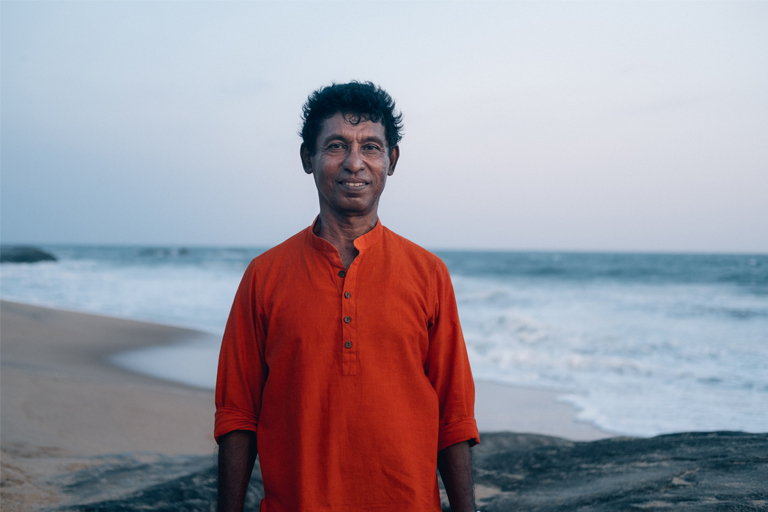 Our teacher Somie Palliyaguru will guide you through soothing yoga classes. Learn how to perform yoga asanas (poses) precisely and effectively, and dive deep into energizing pranayama (breathing exercises). The meditations will deeply relax you mentally and physically.
The yoga styles offered at THAULLE Resort are:
The main style of Yoga we practice at Thaulle is 'Hatha Yoga' with a combination of Karma, Bhakti & Raja. Our yoga sessions are suitable for all levels. Enjoy your yoga vacation with experienced teachers who are sensitive to your strengths and needs. At the THAULLE Resort we attach great importance to an open exchange with our yoga guests, so that you can experience the greatest possible effect during your yoga holiday. Some of our guests even say, 'It is the best yoga resort in Sri Lanka.'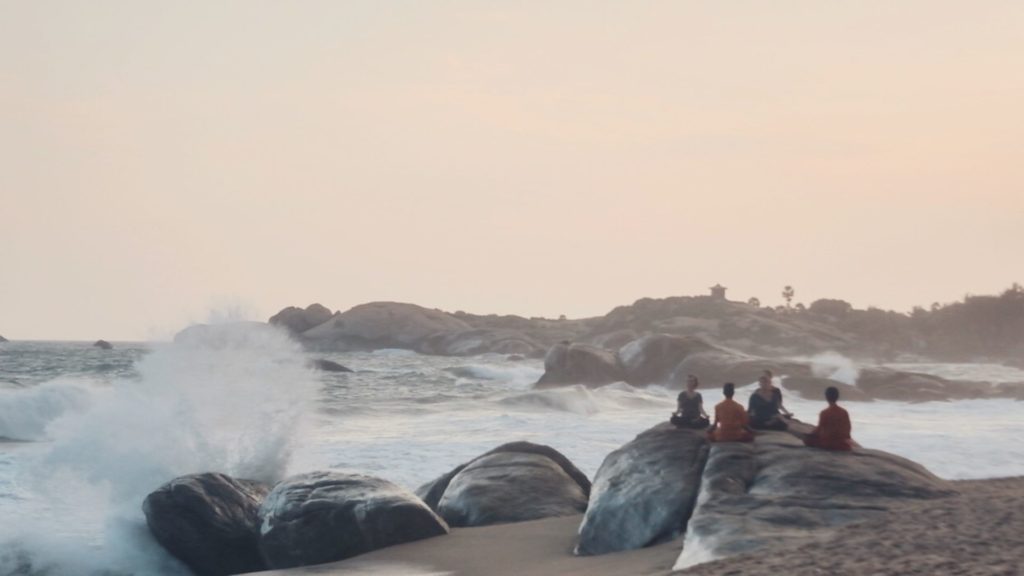 Your yoga retreat in Sri Lanka: THAULLE Resort
Yoga is also an important element of the Ayurvedic way of life at the THAULLE Resort. Yoga is a gentle remedy for tension and excessive demands. Relax in our luxurious organic resort with Ayurveda treatments, massages and excellent organic food. Ayurveda and Yoga are like two sides of the same coin: both disciplines descended from the ancient Indian sciences about life. These teachings cover the A to Z of physical and mental health and explore the causes of mental and spiritual well-being.
Would you like to experience even more in the south of the tropical island? Then get to know our activities .
Special offers for yoga teachers
Interested in teaching  yoga in Sri Lanka  ? Then bring your yogi(ni)s from home! At THAULLE Resort we are happy to make our fantastic locations available to yoga groups from all over the world. You can develop freely with us and design your lessons individually. On request, we can also put together individual yoga and Ayurveda packages for you and your fellow travelers. We offer yoga teachers discounted rates. For inquiries, please contact reservations@thaulle.com
By staying at the Thaulle Resort, you are also booking an unforgettable time in a very special environment: from the hotel you not only enjoy the fascinating sights of nature but also the beauty of Sri Lankan culture. Take a walk on the majestic Yoda lake or arrange a safari in the Yala National Park  . At the same time you are in one of the most spiritual places in the world. Buddhism is omnipresent in the hotel and in the surrounding region. Be mesmerized by fabulous stupas and visit the sacred city of Kataragama where you can personally attend religious ceremonies. We are  happy to help you with the booking and give you tips for excursions and other activities.
We look forward to your yoga - retreat at Thaulle, Sri Lanka.